ABOUT PAUL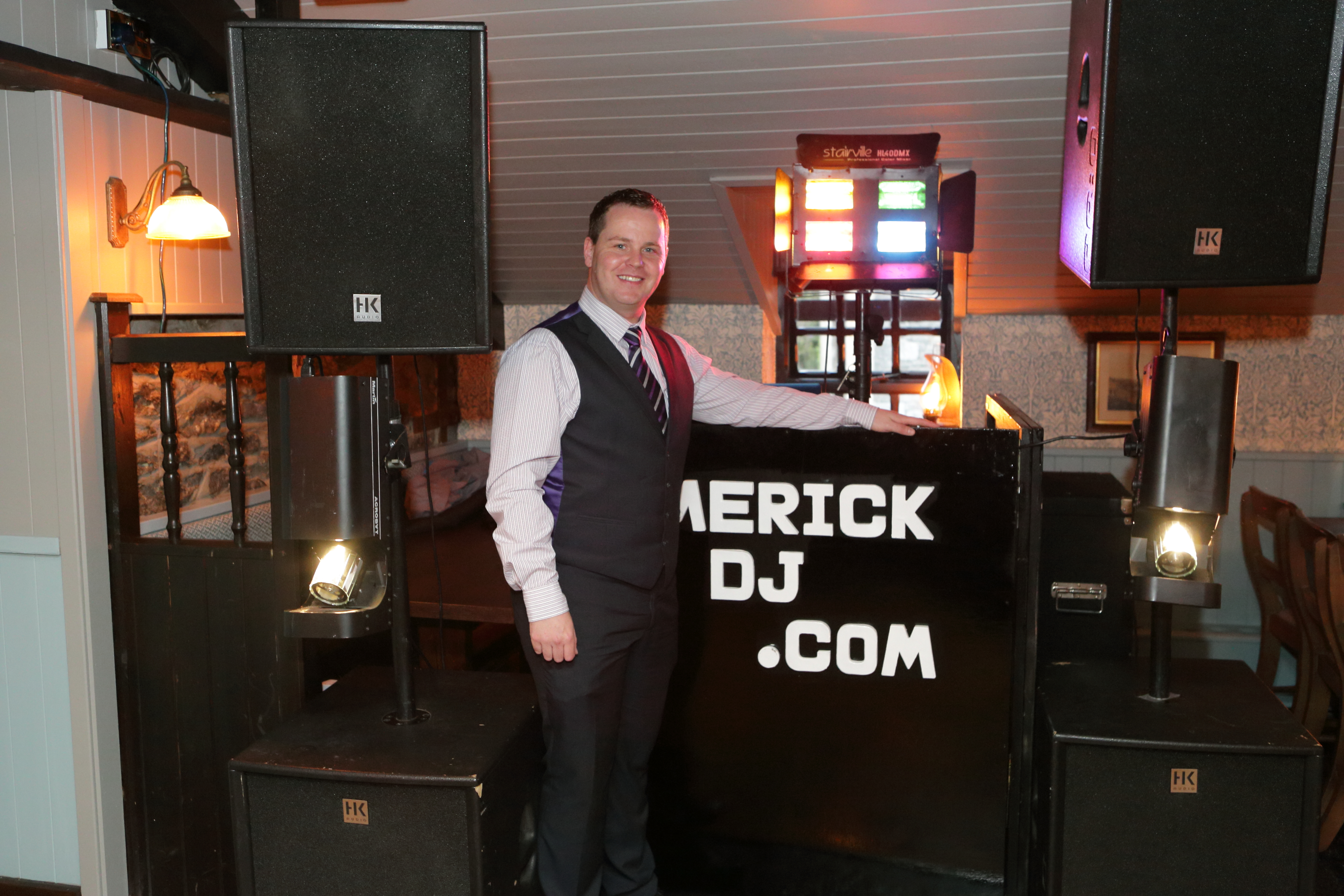 Ireland's Best Party DJ.
.

I am one of the very few full time DJ's in the Munster area, and have been involved in the entertainment industry for well over 15 years to date so I know exactly what it takes to make your event a night to remember, for both you and your guests. Besides my DJ work for weddings and parties, I also present my own program on Limerick's most listened to radio station Limerick's Live 95FM. You can hear me during the week at various times, and also Saturday and Sunday afternoons between 2pm and 5:30pm I have been with the radio station for nearly 16 years so you could literally say music is my business. I am around it 24/7 so you can trust in me if you decide to choose LimerickDJ to DJ at your event that you've got an very experienced DJ with exceptional knowledge of all genres of music.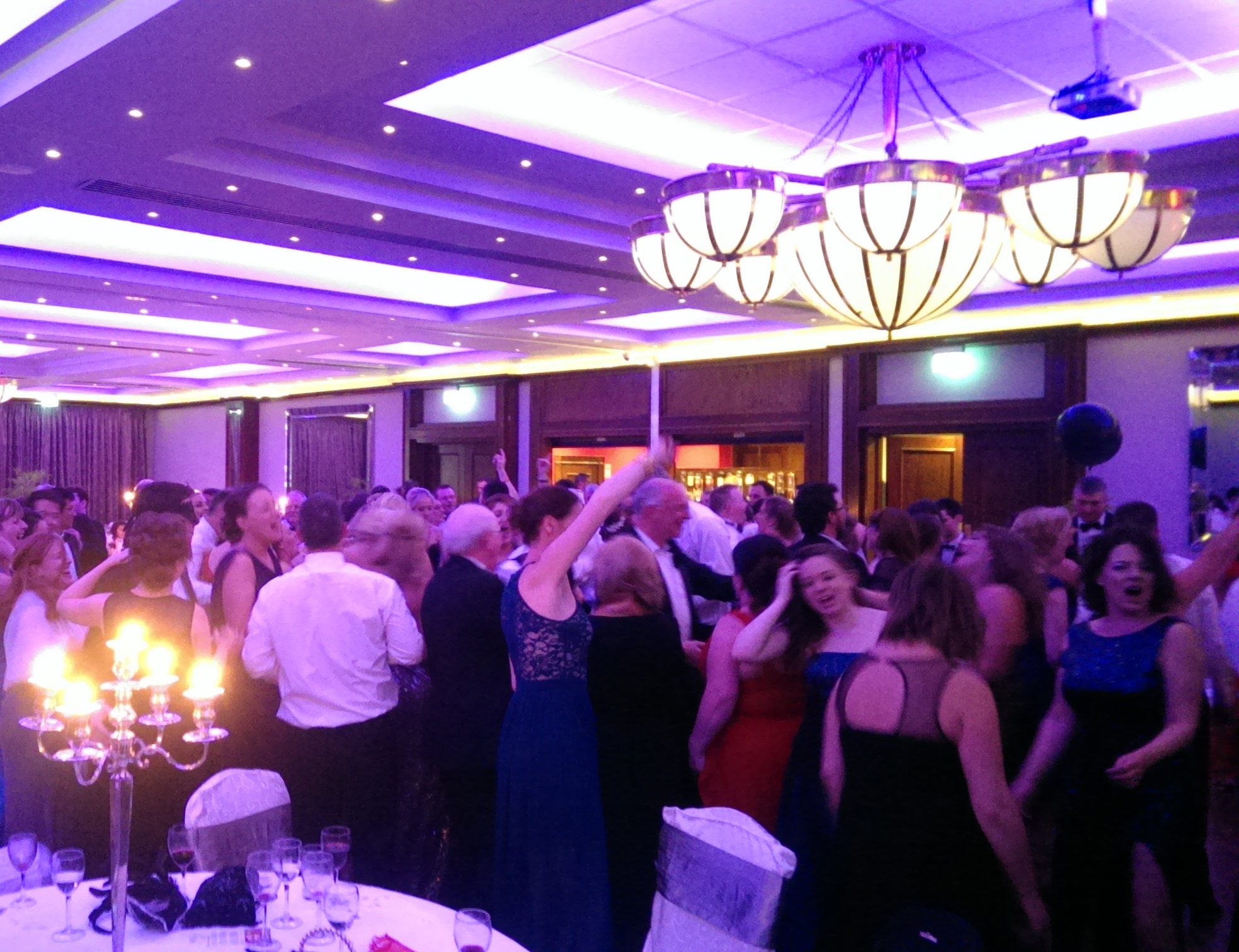 I get asked to play all types of events so I have experience with every genre, and can tailor any event to suit your exact needs. For example I've played at every birthday thinkable from 18th's to 80th's, I've done Big Band and Great Gatsby themed weddings. I've played at BBQ's on the roof of the Strand Hotel, and provided ceremony music in the grounds of Ashford Castle and Adare Manor. I have been the master of Ceremonies for fashion shows, providing both sound and lighting. Bespoke is the buzz word at the moment and that's no problem at all. I will play the music you want. When you book me not only are you getting an experienced DJ but you are also getting a top of the range sound system with back-up (see below) and the lighting to go with it to create the perfect party atmosphere. Feel free to browse this website and why not give me a call and see what I can do for you.
Why choose me
1
Whether you decide to choose LimerickDJ to perform at your event or not, ensure that your DJ has back-up equipment. This is imperative for your own peace of mind. If a speaker fails it's not the end of the world, but without back-up, the volume will be drastically reduced, thus the atmosphere of your event will suffer. If an amp fails, so does your event. Without a back up amplifier, there is no music. I guarantee a full back-up rig at every event. Not just one spare, smaller speaker, but the full rig. 2 full size speakers, amplifiers, lights, microphones, leads etc etc. I have left nothing to chance. And don't fall for the excuse that it hasn't't happened before. I have been called on numerous occasions late on a Saturday night because the DJs sound system has failed. I have seen brides in tears because the night has finished early. With LimerickDJ that won't happen.
.
2
Will you be the DJ at my event?
A very common question! Book me and I will be at your event. Unlike some other Djs, I do not subcontract events to other Djs. Book me and I will be there. In the event that I am already booked for your date, I have a small network of other Djs who I will be glad to recommend to you. I even have Djs on standby so in the event of Illness or other mitigating circumstances they are available to fill in at a moments notice but remember I will always put you first. All events are booked by contract and you will receive confirmation of your booking also for extra peace of mind.
3
Experience.
Your event is a once off. You are not going to do it again and I understand that you want this to best the best it can be. You want people to remember it, you want them to talk about it week and months after it has passed. With my years of experience I know what makes a good party great. I know how to get people on the dance floor and I know what songs to play and when to play them. I am here to help you. I want you and your guests to have the best night possible. I will work with you to create the perfect party playlist. I will play the songs you want to hear. It's never about playing one song after another, anyone can do that, it's about know what song to play and when to play it. That's what makes a DJ. If I'm playing after a band, I will set up my equipment with the band so there is no interruption while the band are playing and I'm ready to start as soon as they finish and we can keep the party going into the early hours.